Ron Schneider, CEO of the German agency Schachzug in Erlangen, attended CES in Las Vegas and gives an exclusive report on his impressions of the event. His impression: 'Just the right amount of wrong'.
CES, the most important trade fair for innovations in the world, is taking place in Las Vegas once again – but no-one actually appears to be going. Looking at social media over the last few days has made that pretty clear. A very long list of cancellations from renowned manufacturers roundly confirmed this, with various expert opinions decrying the fact the trade fair was taking place at all and calling it absolute madness. And honestly? It did have an impact on us. Even on the journey to the airport, the team discussed whether or not we should cancel our Live CES Screening 2022 after all.
In the end, we came to a decision and boarded the aircraft with a reasonably firm agenda in mind:
1) How will the CES in-person event be managed despite the increasing Omicron infection rate?
2) How can companies position themselves in a hybrid way in the digital/real-life CES environment?
3) Which brands create the most exciting brand spaces and what did their communication look like?
4) What top trends and innovations can we expect to see in 2022?
One missed connecting flight and one night we were forced to spend in -11 degree Chicago later, we actually landed in fabulous Las Vegas on 5 January 2022. At the airport, there were several CES counters where we could pick up our badges. And even at the first touchpoint, it was obvious that CES was taking things seriously. Despite several planes arriving at the same time, there was enough staff there to help everyone, meaning we didn't have to queue.
We were asked for our registration, ID and proof of vaccination. Along with our badge, we also received an antigen self testing kit so we could test ourselves every day before going to the trade fair. We were also made aware of the 'Safe Live' app again, which offered various Covid-related functions and features such as 'Report Suspicious Activity', 'Report Incident', 'Emergency Options' and 'Resources'. In addition to the communication we received in advance, which focused on information relating to our arrival, and the ongoing updates provided via the CES app, we had a good grasp of the situation and were finally able to head off to the trade fair.
Once there, we went through the next security check. This meant we had arrived properly and found ourselves standing in the Central Hall of the LVCC. And it was clear from the first glance that it might be true that some brands had cancelled, but wrong to say there were few or no visitors. Compared to the past few years there were certainly fewer visitors but the trade fair was still well attended and several relevant media outlets were also present.
And what was there to see? From brilliant high level brand experiences similar to the pre-Covid era and intelligent space management in empty areas to, sorry, almost complete refusal to do any work, it had everything. But let's be at least a bit positive about the technical side of things and talk about the joyful experiences we had. Inside the hall, Samsung gave a clear insight into what the future will bring. Access to the stand was professionally managed via appointment and app, the experience was made safe thanks to the one-way system and there were innovations to see around every corner, which are very much ready to launch on the market. Absolutely superb, both organisation and content-wise.
Also worth mentioning at this point is Sony. In contrast to Samsung, Sony struck a compromise by using the entire space but with as little outlay as possible. While others just made it look like an empty warehouse, Sony managed to work creatively with open spaces and create a pleasant atmosphere that made people want to linger. The experience was completed with a large-scale media display that was truly creative and very well done. I for one rarely sit in front of an LED screen for five minutes watching something if I'm not involved with the content in some way. In addition to Sony and Samsung, Razer, Canon, Bosch, Hisense, SK and TCL were also well worth a visit.
And then it was on to the West Hall – which was of course really exciting for us as it focused on the automotive sector. Getting there was a trade fair highlight in itself: we used the LVCC Loop provided by Elon Musk's Boring Company. They built a tunnel system under the exhibition hall site that serves as a pilot for the whole of Las Vegas. During CES, a total of 80 Teslas were in use ferrying visitors congestion-free from the Central Hall to the West Hall and back again in no time at all. The hub was the LVCC Central Station, which skilfully brought modern mobility to the forefront with its look and feel, whetting our appetite for more.
The West Hall was also busy with visitors but missing almost all the major automotive brands. With three presentations in parallel, Hyundai showcased its various mobility units to a very high standard, consistently conveying a professional image. And then there was Togg. The Turkish car brand used the absence of the major players to its advantage by making its first physical brand presentation, which was incredibly impressive thanks to its compact architecture and kinetic media surfaces. A strong début that was also reflected in the CES PR ratings.
And another player has suddenly emerged at CES too: Vinfast. In the style of a traditional automotive trade fair, the manufacturer from Vietnam presented its fleet on a large stand with impressive curved screen and various exhibits. In a lesson well learnt from Google, the Vinfast activation extended beyond the exhibition site and incorporated prominent media spaces on the Strip in Las Vegas.
Last but not least, we should mention Fisker. A truly sophisticated, flowing stand design inspired by Fisker Ocean, a vehicle that the Austrians knew would impress everyone. Innovations such as a solar roof and reversible display hit a nerve with the CES target group, who were suitably impressed.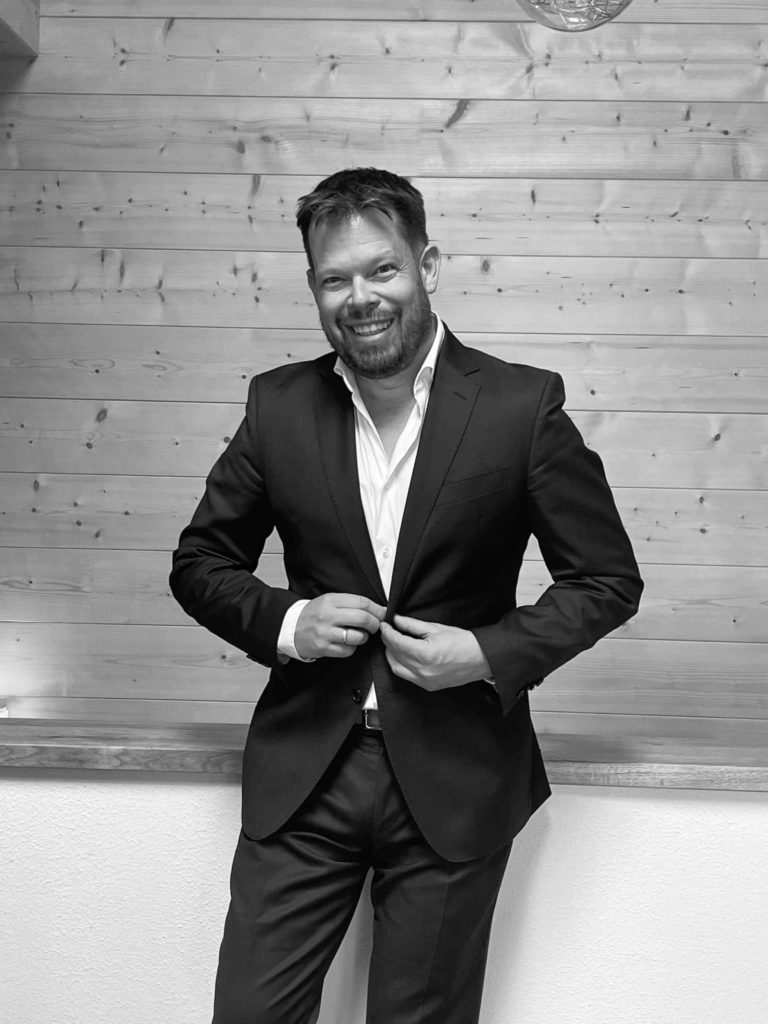 So what about the major German players? Did none of them actually turn up in the end? Not quite true – BMW was there. And they did it more than well. At their regular spot, the outdoor area in front of the Central Hall of the LVCC, the team from Munich awaited their guests. The talk of the town was without a doubt the BMW iX Flow design study. The high-tech film-wrapped car changed its body colour in front of guests' eyes. A good start that left us wanting more. So we took part in a tour that led us into the Cube, where we participated in tracked media activities. Outside, there were more activities, a lounge and also dynamic driving experiences to be enjoyed. All of which were very well organised in a Covid-safe way. And despite the fact that we were an agency acting for the competition, we were made to feel very welcome. I should also mention that there were specialists available at every station who were more than happy to delve a bit deeper into the subject. So all in all: great show, BMW!
And just like that, the three days were over. We then had a PCR test for the flight back. Also organised by CES as a proactive step.
And now to the main question: was it worth the trip? Definitely! We were all double vaccinated and boostered and, to say it in the words of the Cosmopolitan of Las Vegas: it was 'just the right amount of wrong'. Even though it might be a polarising thing to say, Gary Shapiro was right when he said that innovation is often uncomfortable, couched in risk and also a bit messy sometimes. You can spin it any way you want, but the upshot is that there's little to be gained from being in the comfort zone. And it all showed that having a bit of courage is worthwhile, as can be seen with the approx. 60 per cent share of CES PR that BMW gained or the innovation scene taking new brands seriously.
Of course, I can understand those who said it is too dangerous to fly there in times such as these and I respect that 100%. But Covid-19 is a fact and it's not going to disappear tomorrow. We need to learn to live with the virus. So I can only implore you to be brave and – dear brands – talk to your agencies and partners. Develop good Covid prevention and resilience strategies and you'll see that you can manage. And be a part of the game – otherwise other players will do it in your place.
Take care. Ron
Read more about Schachzug