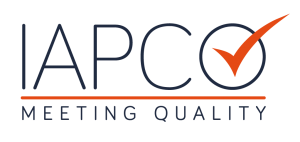 The International Association for Professional Congress Organisers (IAPCO) has united 8 National PCO Associations for the first time in its 52-year history to connect and share Coronavirus-related data and case studies.  The primary focus of the International strategic task force, chaired by Ms. Monica Freire, IAPCO Council Member, is to use their combined expertise to create and distribute safe practice guidelines for Professional Congress Organisers (PCOs) worldwide.
IAPCO's 135 Company Members delivered over 21,000 client meetings, events and congresses around the world in 2019 alone worth an estimated economic impact well in excess of €11 billion.
Whilst many governments around the world begin to reduce current Coronavirus-related restrictions, others are doing the opposite by reinstating lockdowns and quarantines as potential second waves of the virus threaten.
Martin Boyle, CEO of IAPCO says: "In challenging times like these, it is more important than ever that organisations with similar missions come together to promote a coordinated, multi-national model for the greater good.  PCOs are at the sharp end of helping economies recover through the successful, efficient and strict management of business and professional events.  It is vital that policy makers and PCOs work together and agree to safe, practical protocols that will help to facilitate such recoveries."
The IAPCO Task Force will leverage IAPCO's leadership on the international stage whilst also enabling the dissemination of the important work being done at national levels by the Task Force Members.
Members of the IAPCO National Association Task Force are:
Association of British Professional Conference Organisers (ABPCO) – Great Britain
Association of Irish Professional Conference Organisers (AIPCO) – Ireland
Hellenic Association of Professional Congress Organisers (HAPCO) – Greece
Sri Lanka Association of Professional Conference, Exhibition & Event Organisers (SLAPCEO) – Sri Lanka
PCO Meetings Mexico – Mexico
Federcongressi&eventi – Italy
Association Argentina de Organizadores y Proveedores de Exposiciones, Congresos, Eventos y de Buros de Convenciones (AOCA) – Argentina
Korea Association for Professional Convention Organisers (KAPCO) – Korea